Nottingham Therapy Arnold West Bridgford Therapy West Bridgford Counselling Mapperley Counselling Carlton Woodthorpe Wollaton Edwalton Counselling Rushcliffe Counselling Nottingham Counselling Therapy Nottinghamshire Counselling Therapy Nottingham Counselling Nottingham Therapy Mapperley Counselling Therapy Mapperley Counselling Mapperley Therapy Derby Counselling Nottingham Arnold West Bridgford Mapperley Carlton Woodthorpe Wollaton Edwalton RushcliffeTherapy Derbyshire Counselling Therapy Derby Counselling Derby Therapy Value Counselling Therapy Value Counselling Value Therapy Best Counselling Nottingham Arnold West Bridgford Mapperley Carlton Woodthorpe Wollaton Edwalton RushcliffeTherapy Best Counselling Best Therapy Stress Therapy Trumatic Stress Nottingham Woodthorpe Counselling Therapy Woodthorpe Counselling Therapy Woodthorpe Counselling Woodthorpe Therapy Traumatic Stress Nottingham Stress Nottingham Nottingham Arnold West Bridgford Mapperley Carlton Woodthorpe Wollaton Edwalton Rushcliffe AnxietyNottingham Depression Nottingham Trauma Nottingham PTSD Nottingham Post Traumatic Stress Disorder Nottingham Mental Health Nottingham Phobias Nottingham Panic Attack Nottingham Arnold West Bridgford Mapperley Carlton Woodthorpe Wollaton Edwalton RushcliffeNottingham Occupational Stress Nottingham Psychotherapy Nottingham Hypnotherapy Nottingham Trauma Treatment Nottingham Nottingham Arnold West Bridgford Mapperley Carlton Woodthorpe Wollaton Edwalton RushcliffeDissociation Nottingham Hyperarousal Nottingham Nervous System Nottingham Behavioural Therapy Nottingham Cognitive Behavioural Therapy Nottingham Mindfulness Nottingham
The different therapeutic approaches I have qualified in are:
Person Centred Counselling
A talk therapy, in which the client activates their inner resources for change.
Also known as client-centred, it is an approach that places much of the responsibility for the treatment process on the client leading the therapeutic process at their own pace, with therapist supporting the client's process in a non-directive role.
Human Givens Psychotherapy
A holistic approach, based on helping the client to get all their emotional needs met in balance.
Pioneered by Joe Griffin and Ivan Tyrrell, Human Givens psychotherapy utilises the latest relevant developments from all areas of relevance including neuroscience, psychology and sociology. This integrative approach uses brief, solution focused psychotherapy to facilitate quick change and is grounded in the belief that humans are born with a set of physical and emotional needs and a set of inner resources that help us get our needs met. If our emotional needs are properly met, we will have robust mental health. This therapeutic approach is therefore about identifying which needs are not being met and helping the client mobilise their innate resources to get all these needs met in a positive and balanced way.
So much more than hypnosis and focused on using your unique resources to teach you how to regain and stay in control in situations you once found difficult.
Pioneered by celebrated hypnotherapist and author Trevor Silvester, who founded the Quest Institute. Quest Hypnotherapists have a good understanding of the latest developments in neuroscience and are flexibly trained to have at their disposal a range of skills from Hypnosis, Cognitive Behavioural Therapy (CBT), Neuro-Linguistic Programming (NLP), Positive Psychology and Gestalt amongst others , to deliver a structured and tailored treatment plan for each client. It is an interactive therapy, with therapist as guide, helping the client to mobilise and utilise their own resources, helping you to find the best solution for you, and to regain control of problem areas of your life.
Sensorimotor Psychotherapy/Somatic Trauma Therapy
A body orientated therapeutic process, helping people to reconnect empathically with their sensory, felt experience, in order to facilitate reintegration of people's memory of a traumatic event.
It is essential to work with the whole mind/body connection in therapy, and in particular when working with trauma. In trauma, the mind/ body connections can become fragmented and emotionally very unstable. The body has been found to unconsciously store the implicit memories of the event (emotions ( e.g. terror), sensations (e.g. pain), movements (e.g. fight, flight, freeze responses)). These can become unconsciously recorded and locked into the bodies' nervous system and get triggered, often unexpectedly and inexplicably, causing uncontrolled hyper-arousal, re-experiencing and avoidance episodes that can be devastating. The goal of body psychotherapy, is to help the client work with and make sense of these responses, so that the client can integrate the whole experience into a coherent and stable memory.
Emotional Freedom Technique (EFT)
From the field of Energy Psychology (like Acupuncture), and used to release blockages within the nervous system.
A relatively new approach developed by Gary Craig in the 1990's and based on the Eastern theory that our negative emotions and some physical problems are caused by a disruption to the body's energy system. Similar to acupuncture, but using fingertips to tap on the body's energy meridians running under the skin, EFT works to clear these disruptions and blockages and thus eliminate the negative emotional and sometimes physical responses to them. It can be learned quickly and many clients use it on a day to day basis to help moderate and control anxiety.
Eye Movement Desensitisation and Reprocessing (EMDR)
A powerful therapy that helps reframe and properly integrate traumatic memories.
A psychological treatment method, developed by Dr.Francine Shapiro in the 1980's, originally designed to alleviate the distress associated with traumatic memories. Using this approach, the client makes a series of eye movements whilst focusing on disturbing memories and related events, which often results in powerful new insights that allow the client to reframe those disturbing memories and neutralise any previously strong emotions associated with them. This process can produce rapid and effective change.
Neuro Linguistic Programming (NLP)
An approach that teaches the client language and behavioural skills to meet goals and achieve change.
The name NLP comes from the three areas it brings together: Neurology (the mind and how we think), Linguistics ( how we use language and how it affects us), Programming (How we sequence our actions to achieve our goals). NLP is based on the study of how outstanding individuals and organizations get outstanding results and the modelling of that for others to learn from. In order to model, NLP studies how we structure our subjective experience and how we construct our internal world from our experiences and give it meaning. To this understanding of effective communication , have been added practical tools and methods of working therapeutically, through the study of how outstanding therapists got their results. NLP is commonly used with other therapeutic interventions to facilitate success and improve results.
Empowerment and Self Help
Arming you with life skills to sustain change beyond therapy.
I am a firm believer in empowering my clients, so that they learn the skills necessary, not just to break free, but also to sustain that improvement throughout their life. I teach clients tools and techniques, that they can take away with them, that will enable them to deal effectively with whatever challenges and difficulties life throws at them in the future.
Please reload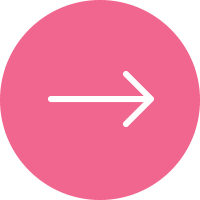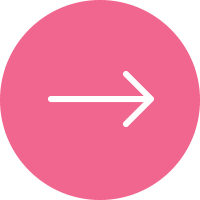 Click Here to Book a Free Consultation